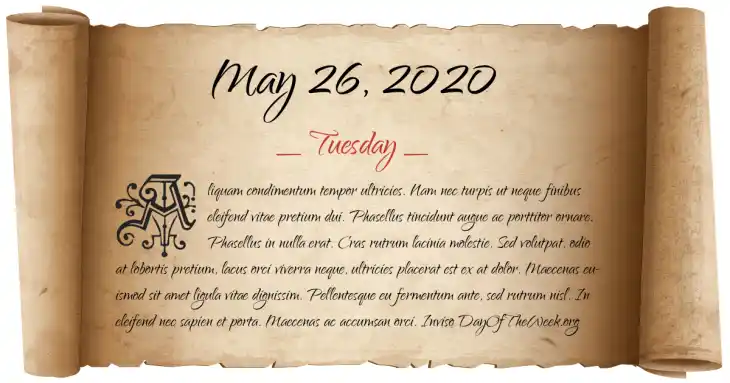 HI EVERYONE, WELCOME TO KPSCJUNCTION.IN

THIS IS OUR SITE WHERE YOU WILL GET ALL KPSC AND UPSC STUDY MATERIALS, OLD QUESTION PAPERS, AND MODEL QUESTION PAPERS REGARDING ALL UPCOMING COMPETITIVE EXAMS

OUR SITE ALSO PROVIDES ALL STATE AND CENTRAL GOVERNMENT JOB NEWS AND NOTIFICATIONS WHICH WILL HELP FOR YOU
26 MAY CURRENT AFFAIRS 2020:
1.International Missing Children's Day: 25 May
Every year, 25 May is commemorated as International Missing Children's Day.
The proclamation followed the 1979 disappearance of a six-year-old boy Etan Patz on his way to school in New York City.
It was first observed in 2001 through the efforts of the International Centre for Missing and Exploited Children (ICMEC), European Commission and the Missing Children Europe.
Two out of three missing children in India remain untraced and the number has increased by almost 84 per cent between 2013 and 2015.
2. Govt extends the validity of vehicle documents till July 31
The government has extended the validity of various motor vehicles related documents till July 31.
No additional or late fee will be charged for delays in validation of documents pending from February 1.
The ministry has earlier issued an advisory on March 30, 2020, to all regarding extension of validity of the documents related to Motor Vehicles Act, 1988 and Central Motor Vehicle Rules, 1989.
It was advised that documents whose extension of validity could not or not likely be granted due to lock-down and which have expired since 1st of Feb, 2020 or would expire till 30th June 2020, Enforcement authorities were advised to treat such documents valid till 30th of June, 2020.
But now this extension has been increased to 31 July.
3.UP govt to set up a commission for employment of migrant labourers
The Uttar Pradesh government has decided to set up a Migration Commission for employment of migrant labourers in the state.
The commission has been proposed to look into various factors associated with migrant workers' rights and to prevent exploitation while providing an official framework to ensure socio-economic-legal support for them.
Over 23 lakh workers and migrants have returned to the state.
Adityanath also directed officials that migrant workers be given insurance so that their life is secured.
The chief minister suggested that a scheme be launched to ensure their job security.
4.Jahnabi Phookan appointed as National President of FICCI FLO
Jahnabi Phookan has been appointed as National President of FICCI Ladies Organization (FLO).
It is the oldest women-led and -focused business chamber of Southeast Asia and the women's wing of the apex chamber Federation of Indian Chambers of Commerce and Industry (FICCI).
She took over from outgoing National President Harjinder Kaur Talwar at the 36th FLO Annual Session - Rising Above Covid Challenges.
FICCI FLO represents over 8000 women entrepreneurs and professionals across 17 chapters nationally and works aggressively towards promoting economic empowerment and equal opportunities for women.
Phookan is the 37th National President of FICCI FLO.
5.Spanish footballer Aritz Aduriz announces retirement
Athletic Bilbao striker Aritz Aduriz announced his retirement.
Aduriz, in August last year, said that he will retire from the game at the end of the 2019-20 season.
The 39-year-old revealed in a social media post that he has made the decision after doctors advised him to have hip replacement surgery.
Aduriz started his senior career with Athletic but also enjoyed spells with Real Valladolid, Real Mallorca and Valencia.
He won his first Spain cap in 2010 before earning a recall six years later at the age of 35, winning a spot in Vicente del Bosque's squad for Euro 2016.
6.Hockey legend Balbir Singh Sr passes away
Triple Olympic gold medallist Balbir Singh Senior breathed his last at Mohali hospital.

Singh, who was member of the 1948 London Olympics gold medal-winning Indian hockey team, apart from being the vice-captain of the 1952 victorious side and skipper of the 1956 champions, had been admitted to the hospital earlier this month on May 8 due to pneumonia and was on ventilator support.

Singh was also the oldest surviving Olympic medallist from India, a record which now passes on to his 1948 London Olympics team-mate Keshav Dutt.

He had started his career as a goalkeeper with his school team at Moga before playing as a defender and later a centre forward.

As a five-year-old, Singh was given a hockey stick by his freedom fighter father and he recalled it fondly in his autobiography "The Golden Hat-trick".