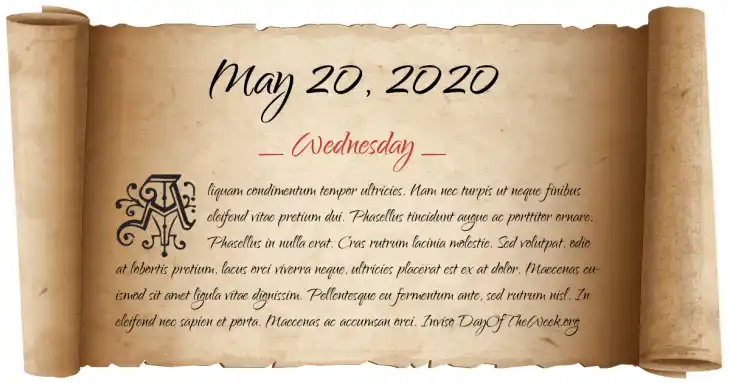 HI EVERYONE, WELCOME TO KPSCJUNCTION.IN

THIS IS OUR SITE WHERE YOU WILL GET ALL KPSC AND UPSC STUDY MATERIALS, OLD QUESTION PAPERS, AND MODEL QUESTION PAPERS REGARDING ALL UPCOMING COMPETITIVE EXAMS

OUR SITE ALSO PROVIDES ALL STATE AND CENTRAL GOVERNMENT JOB NEWS AND NOTIFICATIONS WHICH WILL HELP FOR YOU
20 MAY CURRENT AFFAIRS 2020:
1.World Bee Day: 20 May
World Bee Day 2020 is observed across the globe on 20 May every year.
The World Bee Day celebration is done in order to raise awareness amongst the people about the importance of bees in the universe.
The World Bee Day was started by the United Nations General Assembly so that bees' conservation is highlighted for sustainable development.
World Bee Day 2020 theme is "Save the Bees".
2. Nepal approves new map including Lipulekh, Kalapani, Limpiyadhura amid border row with India
Nepal's cabinet has endorsed a new political map showing Lipulekh, Kalapani and Limpiyadhura under its territory, amid a border dispute with India.
The move announced by foreign minister Pradeep Kumar Gyawali came weeks after he said that efforts were on to resolve the border issue with India through diplomatic initiatives.
The Lipulekh pass is a far western point near Kalapani. Both India and Nepal claim Kalapani as an integral part of their territory - India as part of Uttarakhand's Pithoragarh district and Nepal as part of Dharchula district.
India has said that the recently-inaugurated road section in Pithoragarh district in Uttarakhand lies completely within its territory.
3. Govt launches National Test Abhyas mobile app for candidates to take mock tests for JEE Main and NEET
Union Human Resource Development Minister Ramesh Pokhriyal Nishank launched a new mobile app named - the 'National Test Abhyas'.
The App has been developed by National Testing Agency-NTA to enable candidates to take mock tests for upcoming exams such as JEE Main and NEET under the NTA's purview.
The app has been launched to facilitate candidates' access to high quality mock tests as there was a demand for making up the loss to students due to closure of educational institutions and NTA's Test-Practice Centers due to the lockdown.
Students across the country can use the App to access high quality tests, free of cost, in a bid to be fully prepared for the upcoming JEE, NEET and other competitive exams.
4. South Central Railway Develops 'Rail-Bot' To Provide Better Health Care To COVID Patients
In the wake of the Coronavirus outbreak, the South Central Railway zone has developed a robotic device, "RAIL-BOT" (R-BOT).
The device has been developed to assist in the functions of hospital management so that they can provide better health care to the COVID patients.
R-BOT is being used to provide medicines, medical accessories and to serve food to the patients, without any need for physical contact.
Using this device will enable doctors, nurses and other support medical staff to stay away from the risk of contracting infections.
The R-BOT is operated through a unique mobile application developed as part of the Innovation, supported by Wi-FI- facility.
The R-BOT holds sensor-based features to read the body temperature of patients and transmit the same for display on Mobile phones.
5.J&K starts an initiative 'SUKOON' - COVID-19 Beat the Stress
In order to spread awareness about the psychological impact of lockdown and measures to be adopted to overcome them, the Department of Information and Public Relations, J&K has started an initiative 'SUKOON' - COVID-19 Beat the Stress".
The programme will be telecast on Doordarshan Kashir Channel every Tuesday at 9.00 PM during which psychiatrists, eminent doctors and scientists will share their knowledge on psychological health and how to keep the mind anxiety free and the measures which people can adopt to keep stress level under control.
The aim is to ensure that people stay mentally fit and cope with the fears related to COVID-19 with a sound mind.
6.Indian Steel Association names Dilip Oommen as next President
Indian Steel Association (ISA) appointed Dilip Oommen as its new President with immediate effect.
An extraordinary board meeting was called to decide on the leadership of the association after Tata Steel CEO TV Narendran stepped down as President on May 1, months before the end of his term in August.
Oommen was unanimously appointed as President for the next two years.
Oommen is a veteran of the steel industry with more than 37 years of experience and an alumnus of Indian Institute of Technology, Kharagpur (IIT-K).
7. Thomas Thabane resigns as Lesotho's prime minister
Lesotho Prime Minister Thomas Thabane has formally resigned more than a week after his coalition government fell apart.
This move could help end a long-running political crisis in the country.
Thabane, the leader of All Basotho Convention (ABC) party, was facing mounting pressure to step down over a case in which he and his current wife are suspected of involvement in the 2017 murder of his previous, estranged wife.
Thabane's ruling coalition collapsed on May 11, and he had been expected to resign by May 22 when a new government is due to be installed.
Finance Minister Moeketsi Majoro, 58, is expected to replace him.